Plastic Surgery Financing
Buinewicz Plastic Surgery is led by Dr. Annie Buinewicz, a board-certified family physician, and Dr. Brian Buinewicz, the Chief Physician of Abington Memorial Hospital's Division of Plastic Surgery. If financial barriers stand in the way of the nip and tuck or life-altering cosmetic procedure you desire, it's time to finally cross it off of your wish list.
Financing Options
CareCredit® for Cosmetic Procedures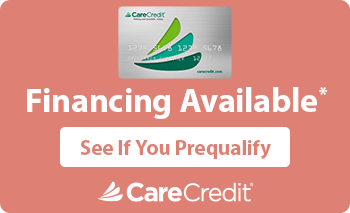 CareCredit® is a special healthcare credit card that helps patients finance cosmetic and plastic surgery procedures. With zero upfront costs, annual fees, or prepayment penalties, and affordable monthly payment plans, there's no reason to put off the cosmetic procedures you desire any longer!
Like a Credit Card, But Better
CareCredit® works just like a credit card, but it can be used only for medical services. Patients can finance a number of procedures, including our medspa services, thanks to CareCredit®'s low monthly payments. With CareCredit®, you can finally make your beauty and health care needs a top priority and eliminate the financial barriers that forced you to place them on the back burner.
CareCredit® offers patients a number of benefits, including:
Affordable monthly payments with low minimums
Interest-free financing for accounts paid in full within the first three months and extended payment plans to fit every budget
Zero upfront costs, early payment penalties, or annual fees
ALPHAEON® Credit
At Buinewicz Plastic Surgery, patients can also finance the cost of our surgical and nonsurgical procedures with low-cost payment plans from ALPHAEON®. The ALPHAEON® allows you to achieve your beauty and wellness goals with a selection of monthly payment and special financing options.
Insurance
As of December 1st, 2020 Buinewicz Plastic Surgery no longer accepts new patients under any insurance plan.  If you have questions regarding financing, please call our office.
Are your prices for services going to increase or change?
Our fees have always been transparent and competitive, and we will be more than happy to provide you with an itemized fee schedule prior to any treatment. Our charges for consultations and office visits have always been surprisingly affordable compared to the increasing prices of co pays and deductibles.