EXPERT PLASTIC SURGERY & MED SPA
in Bucks County, PA & Hunterdon County, NJ
At Buinewicz Plastic Surgery, we are committed to the highest standards of medical care, patient safety, and ethics. Our goal is to deliver natural-looking transformative results for all of our patients. At Buinewicz Plastic Surgery, all of our surgical procedures and cosmetic services are provided in a supportive and patient-friendly environment.
As you begin to age, you may feel uncomfortable with the changes you are experiencing, and the way you begin to look may begin to concern you. Maintaining a healthy diet, watching your weight and regularly exercising will not completely stop your appearance from changing as you age. If you desire to get a fresh start and a new jumpstart on life, our cosmetic services may be exactly what you need.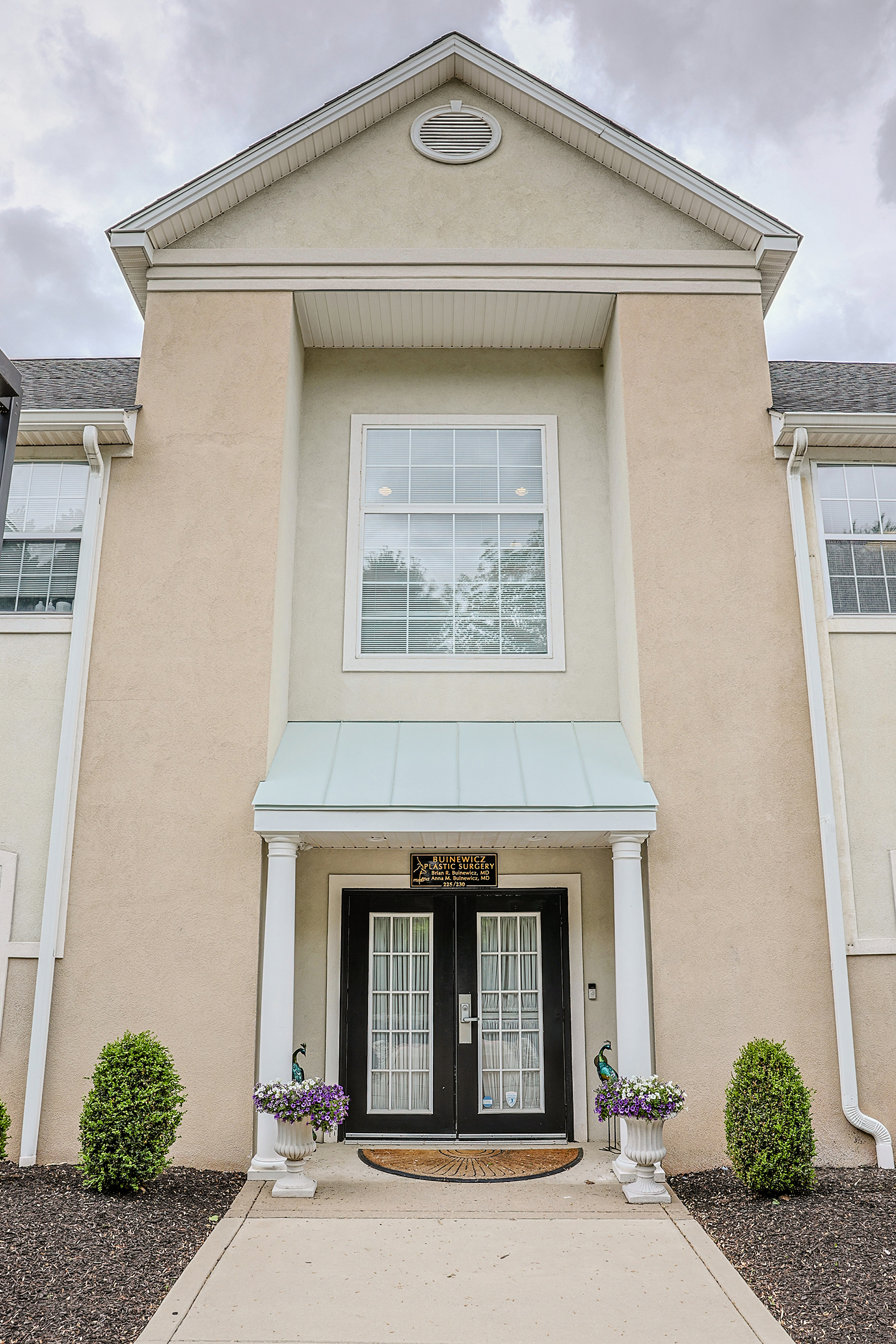 Dr. Brian R. Buinewicz
is triple board certified with over 23 years of plastic surgery experience. Dr. Buinewicz also specializes in complex reconstructive procedures of the breast, abdomen, and cancer reconstruction.
Dr. Annie Buinewicz
has over 25 years of medical experience. Originally board certified in family medicine, Dr. Buinewicz approaches her cosmetic patients assessing the entire health and wellness of the individual.
"I would highly recommend Dr. Buinewicz for your surgical procedure. He and his staff are excellent. From the consult to the surgery to the post-op appointments, it has been smooth sailing. I felt so at ease the day of my surgery and comforted getting a call each day after to check on me. I can't say enough good things. I am truly grateful for being referred here so I will pay it forward by saying come meet Dr. B and his fabulous team. It just might be life changing!" - Bonnie S.
"I went in for my initial consultation for an explant. The staff was so kind and accommodating. I've never met a doctor so nice that actually takes the time to listen to the patient. While I was meeting with the doctor not once did I feel like he wanted to rush out of room. I feel so at peace moving forward with the surgery." - Mar B.
"I cannot say enough good things about Dr. Buinewicz and his staff. Chrissy and Laurie are so kind and helpful, and the doctor answered all of my questions. You can tell that they really care about their patients. My entire experience was so positive, and I am so happy with my breast surgery results. I highly recommend Dr. Buinewicz's office!" - Victoria
"Dr B. is the absolute best. He makes you feel at ease, takes your anxiety level down and makes sure your results are everything you want them to be. He checks up on you and makes sure your recovery goes as smooth as possible. I would highly recommend him to anyone looking for a tummy tuck and lipo." - Casey A.